The AI-powered affiliate discovery platform
Discover the affiliates driving the best-converting traffic in your industry vertical and the highest revenue for your competitors. Contact & recruit them to supercharge your affiliate campaign growth.
Use AI to reveal missed opportunities in your vertical
Uncover your competitors' high-converting traffic drivers
Swap cashback & coupon for long-tail content affiliates
Onboard new affiliates in minutes, not months
Accelerate your affiliate programme growth
Enter details of your specific vertical or of a competitor
We crunch the numbers using affiliate data ingested from thousands of sources
Uncover the biggest traffic drivers & top converting affiliates for your brand
Use the always-up-to-date contact details to recruit them to your affiliate programme
Use our automated affiliate type categorisation to better understand your competitor's affiliate strategy. With verified contact details all included, you can start picking off & recruiting the best partners immediately.
Get instant, no-contract access now with your free 7 day trial.
Here's what our customers say
"Publisher Discovery makes partner research a breeze. The platform is easy to use and their chrome extension saves time and puts you in the driving seat of growing your outbound affiliate and partner relationships. If you're looking to grow your affiliate program and want a tool that's easy to use and implement - you needn't look further."
- Lee-Ann Johnstone
CEO, AffiliateiNSIDER
"Our affiliate managers use this brilliant tool on a daily basis. It saves us huge amounts of time in recruiting affiliates"
- Nadeem Azam
CEO & Founder, Azam Marketing
"Publisher Discovery has perfected my way of working when recruiting affiliates. They've managed to make account managers' lives easier by determining the best results unique to that brand/advertiser and finding even the smallest [affiliate] websites. I can manage my time rather than diving into the affiliate network or through Google pages looking for affiliates. Saved me heaps of hours!"
- Stephen Anthony
Affiliate Manager, Master Of Malt
Finding the right affiliates to promote your brand is traditionally a time consuming and manual process. It can be hard to know where to focus your efforts. But most affiliate marketers are not even aware of the untapped opportunities that lie within their vertical.
Our AI technology ingests data from over 400 affiliate networks globally to help you discover the top affiliates in your vertical driving sales for your competitors. It uses machine learning to rank, categorise & prioritise lists of potential new affiliates according to the unique needs of your brand and your search history.
Get instant, no-contract access now with your free 7 day trial.
Stop searching. Start recruiting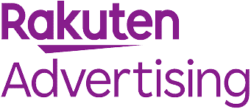 We ingest data from across the affiliate marketing landscape to feed our recommendation engine and keep our database & verified contact details up to date.